Boys' Wrestling Team Wins State Title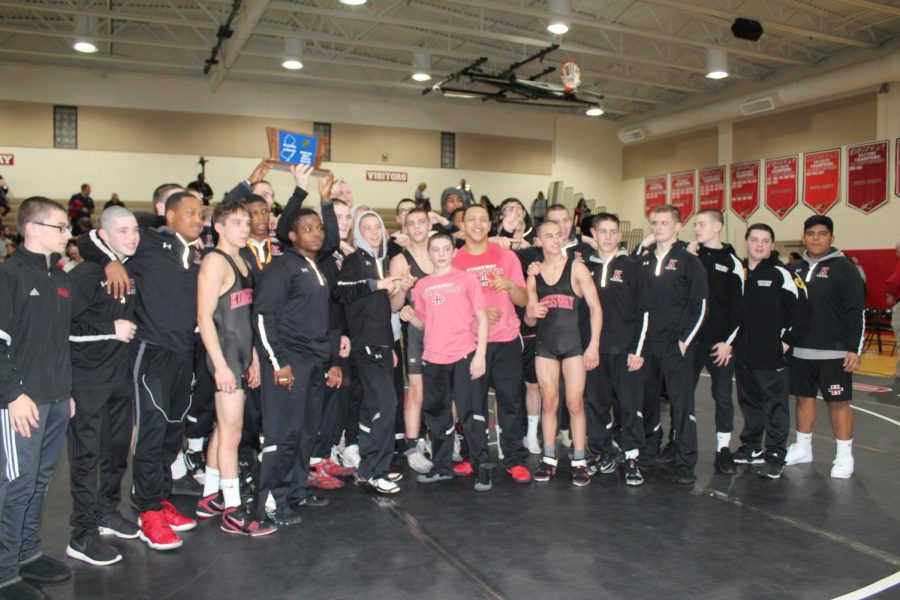 Rabiya Haque, Sports' Writer
February 28, 2019
Kingsway's Boys' Wrestling Team is back on top again! The boys' season culminated at the RWJ Barnabas Health Arena with a 26-20 Group IV State Championship win against Phillipsburg, the team defending the title for the past five years. The last time Kingsway claimed this title was in 2007, twelve years ago. Highlights included  Senior Alieis Almanzar's 3-1 decision at 195, sophomore Sean Horner's 7-3 decision at 220, topped off with notable victories from freshman Josh Palmucci (4-2) at 106 and junior Cheney Kinner (8-1) at 138, all set up by freshmen Dakota Morris's 1-0 decision at 126.
Their best play-off match at home, however came when the Dragons defeated rival Clearview Pioneers for the second time in the season to win the South Jersey Conference  Championship 47-16. The dragons were on fire in this match scoring tons of points. Junior Noah Falabella had an impressive pin at 182 and junior McKenzie Bell had an impressive win by decision at 120.
The week before they captured the Tri County Conference Royal Division Championship on Wednesday, January 30, 43-12 devastating Clearview in an away match. In this match, Kingsway senior Ryan Crane obtained a 7-6 upset against 160 pound David McCullough, igniting the path to victory. Kingsway's streak became increasingly brilliant as the night went on; Alieis Almanzar scored a 10 second pin, followed by Sean Horner with a  2-1 overtime and Kevin Pandorf with a 5-4 win at 170.
Sophomore Kevin Pandorf said, "We just went out there and gave it our all. Our practice paid off, and we did what our coaches told us to do. Hopefully, we can keep this going in districts and next year."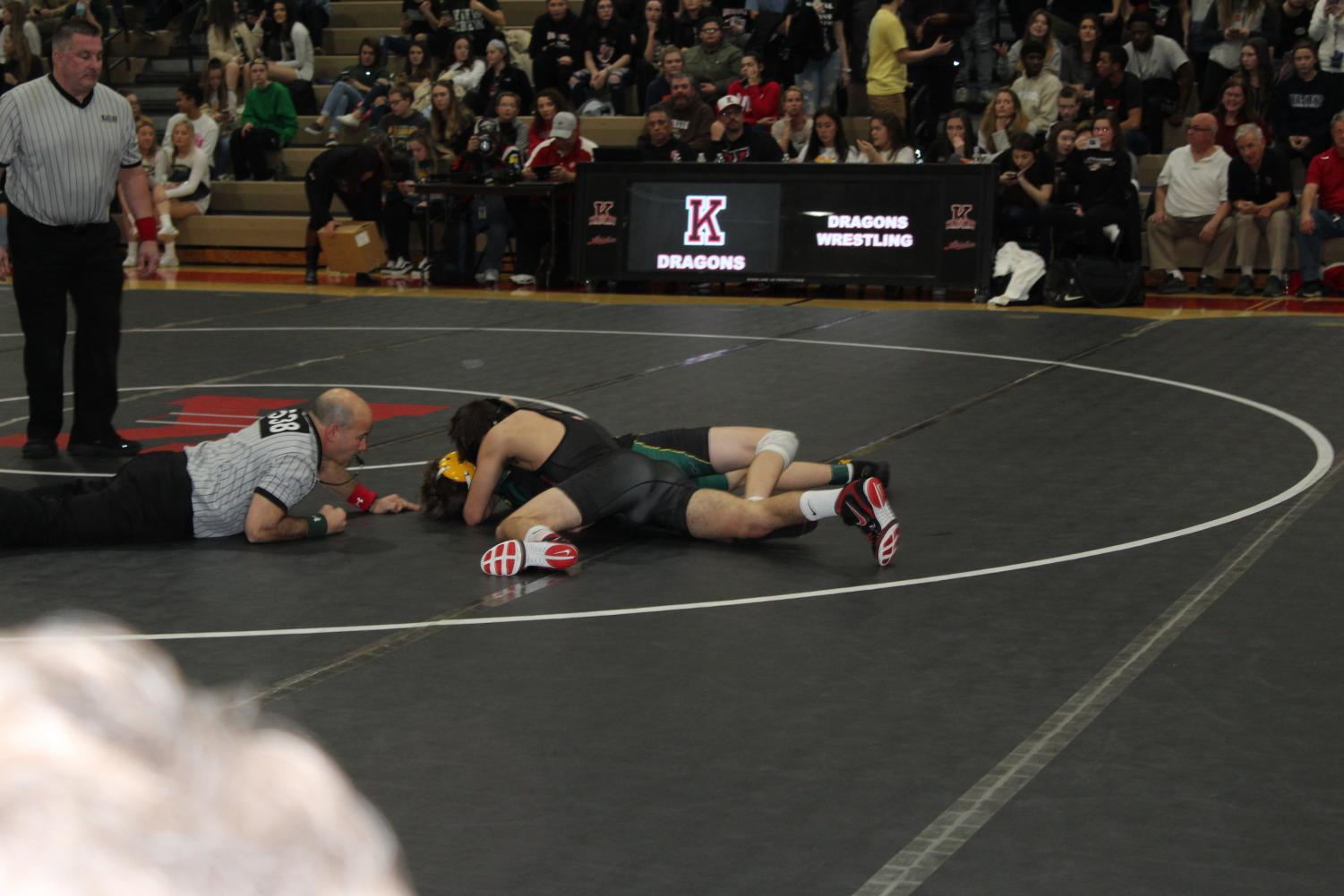 This win placed Kingsway into the top seed, and it only lead to more successes executed by Kingsway's stellar team. Kingsway went on to win against Moorestown, 56-16, Cherry Hill West, 43-17 and  Jackson Memorial 34-23.