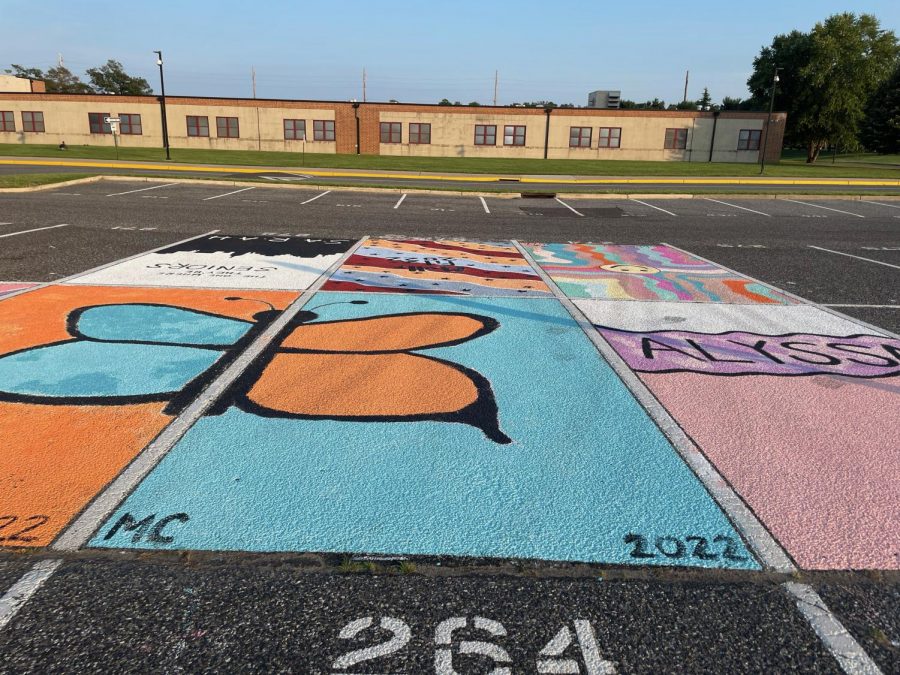 What started as a petition by senior class officers became a reality this summer as students painted their parking spots. From scenes of skylines to cow-print designs, each senior who participated put their own spin on their parking spot. These vibrant spots are quite a departure from the usual asphalt parking spots that surround the school. Senior Char Bjanes who participated in the artistic endeavor said:
"When I found out we were going to be allowed to paint our parking spots our senior year, I was so excited to show off an original design that would show off who I am as a person and that one else would have. It's so satisfying to pull into my spot every morning happy with what it came out to be."
Although 105 students signed the initial petition to paint a spot, only 32 spots were approved to be painted by the administration. Out of these 32 spots, only 17 were customized. The main reason students cited for not participating in this project was the cost of being able to customize one's spot.
On top of the standard fifty dollars Kingsway charges students to be able to park on campus, the school also required another thirty dollars for painting over the designs at the end of the year. Along with this eighty-dollar payment, students had to pay for their own paint and supplies. Senior student Ryan Hallman explained, "At first I was excited to try and make a unique parking spot until I remembered I don't have any money." Senior Class officer, Maddie Lavender said, 
"After a years worth of planning and preparation, I am so happy to say that  painting our parking spots turned out to be a huge success. I know that this is only the start of a huge tradition at Kingsway, and I am so happy to say that it started with the Class of 2022. Our 'painting day' went very smooth, and it'll definitely be a memorable day for the students involved. Because the students had to provide their own supplies, the cost was pricey. I hope that next year's class officers can focus on a way to make this fundraiser a bit more affordable, which will most likely encourage more people to paint their spot!"
Hopefully, Maddie is correct, and the class of 2022 is starting a tradition for years to come.