Kingsway's Band Makes Their Mark
Over Thanksgiving break, Kingsway's marching was featured in three parades, the most major of which was the televised 6 ABC Thanksgiving Day Parade. They were specially picked out of every single marching band in the nation to join 22 other bands as they marched from 20th and JFK Boulevard to the steps of the Philadelphia Art Museum in the 100th Anniversary of the parade.
 Band director Joe Henderson, who has been at Kingsway for 21 years, stated that "My staff and I were confident and excited about our performance and it was a great honor to be selected and represent our community in this large parade." He was very pleased with the band's performance and believed that it was a great team-building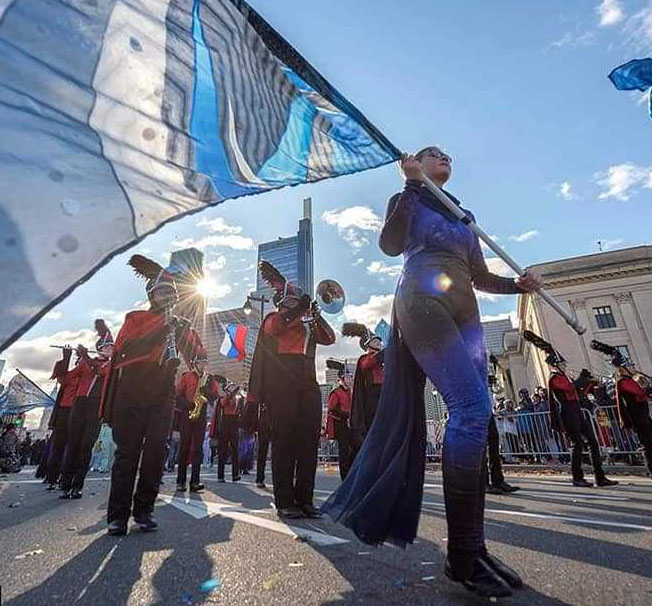 trip for everyone apart of the band, students and teachers alike. Allison Hillman, a junior and clarinet player, says, "It was an awesome experience, and it was so cool to be on TV." This really shows just the overall thrill of the students. To be on TV and represent your school is a great honor and it looked like they all had fun doing it. This was really a milestone achievement for the band and school. It gained them nationwide recognition as well as distinguishing them as one of the most talented bands not just in New Jersey, but in the country.