Kingsway Ice Hockey makes it to championship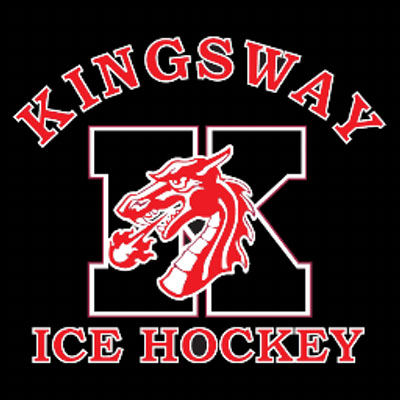 Jimmy Messina, Kingsway Ice Hockey Winger
February 14, 2019
The Kingsway Ice Hockey team  made it to the championship final series, but lost in a close game on Monday night, to Egg Harbor Township 3-1. Kingsway was tied 1-1 with Egg Harbor at the end of the 2nd period, but Egg harbor scored two in the third period to win.  The dragons have one more chance in the series this coming Monday night, February 18.
To get to the championship the Dragons defeated Shawnee in a real close 3-2 win on Friday February 1. The Dragons led the game 2-0 until the lead was closed down to 2-1.  With a late goal in the third period, Shawnee tied the game up. The game managed to go to three overtimes.
The top scorers were junior Nick Bellapigna, senior Mike Ayars, and sophomore Corey Owens. Goalie and freshman, Mike Lieze put on a great show for the team. The final goal was put in by Owens to close out the game in the third overtime.
Owens who was playing winger said, "I thought we played a great game. It was in triple over time and I realized I needed to do something for the team. It was late into the game when Nicky Bellapigna sent me a beauty pass from the boards, and I capitalized. All I can say was the boys were rolling!"
Coach Chris Francis followed up with this statement, "It was a very exciting game. Both teams played well. We seemed to have a little more offensive push in overtime. The game winner was a very well executed play. I am very proud of how the team has pulled together late in the season and into the playoffs."
The Dragons advance to the championship game for another try at the chip (championship). The playoffs are a chance for a clean slate and the Dragons showed that they are better than their record.