Nurse Neal Wins Educational Support Professional Award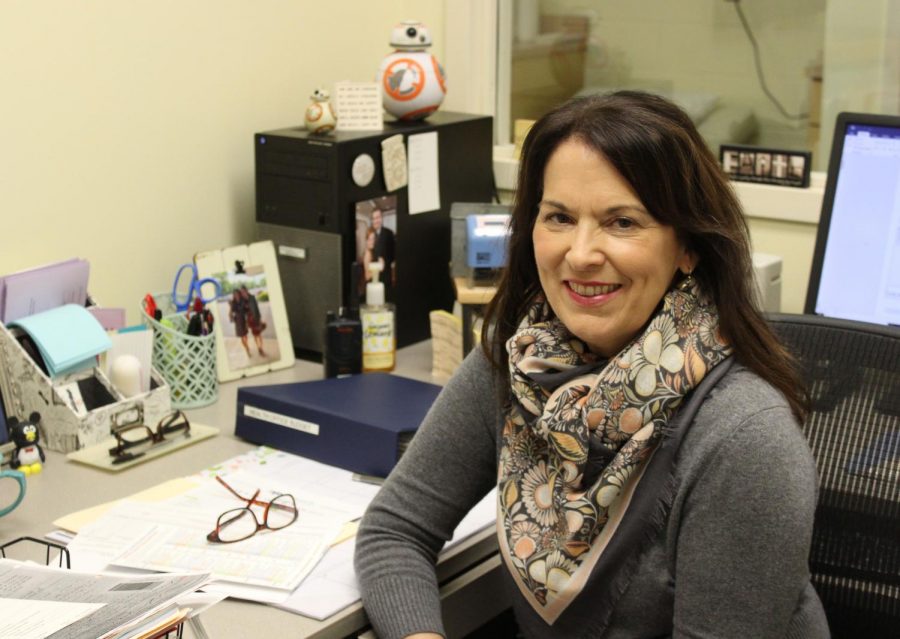 Riley Dawson, Staff Writer
February 28, 2019
Bumps, blood, and bruises is nothing new to Kingsway's very own superhero, nurse Barbara Neal. She was recently awarded the Educational Support Professional of the Year for 2019 and she is definitely deserving.   Anyone who has ever been in the nurse's office knows Nurse Neal's huge comforting smile can always make a student feel a little better.
Nurse Neal has been helping the students of Kingsway feel better since 2005 now, and all her hard work has finally paid off. Neal explained that receiving her award was such an honor and she was completely surprised! She said it means a lot to her knowing the award came from people who had input into it, meaning the people she worked with, administration, parents, and even students.
Neal's love for nursing came after she had her daughter. She explained that many of her friends were nurses so she was able to see the many possibilities. After having a baby, she needed a flexible working schedule, which is exactly what nursing provided her. This way she could have time to take care of her daughter after taking care of everyone else.
After the experience with her daughter, she knew she wanted to go into a new job with service and working with children. So Neal found her calling and went to RCGC to become a nurse. After graduating, she immediately went to work for the hospital and doctor's offices.
While working on her bachelor's degree, she was working closely with one of her close friends who was a school nurse. At that time, she realized that was what she wanted to do.
Nurse Neal comes into work every day consistently trying her best. She explains that some days are harder than others, but she treats every day the same, and she puts full effort into what she does and how she does it.
They say do what you love and love what you do, and that is exactly how nurse Neal comes into work every day.  She said , "I love being here, I love this job, I love this age group, and I love the people I work with." She hopes that this is what people see, that she loves what she does and tries her best each day. Her hard work never goes unnoticed; Congratulations Nurse Neal!