New School Year, New Changes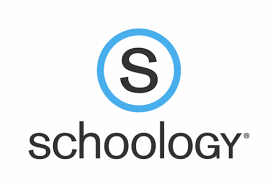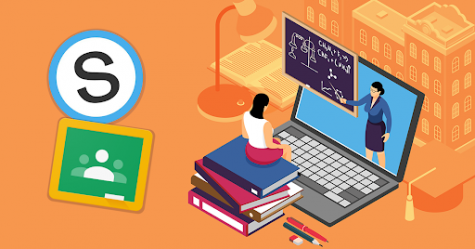 As we all know, the 2020-21 school year has brought a number of new changes, and COVID-19 has forced the entire world to adapt to these circumstances. Included in this is our very own Kingsway. For as long as many of us can remember, we have used Google Classroom to assist in any schoolwork online, and we have all grown very accustomed to and comfortable with it. However, this year as we settle into the new virtual environment, we have moved to a different service: Schoology. This change has caused many people, both students and teachers, to adjust to a new and unfamiliar system during a time when all people can hope for is some stability. Almost every student has expressed their opinions on this switch, but it is only fair to hear and understand both sides. We sat down with Emily Virga, the Director of Virtual Learning, and Instruction and Patricia Calandro, the Chief Academic Officer, and had a discussion about the process behind choosing Schoology over other options.
Q: What is your role in administration in regards to implementing different protocols?
V: This summer I became the director of virtual learning and instruction….right now a large majority of my role has been related to Schoology and supporting Schoology and our teachers, students, and parents … I'm also involved with working with Ms. Calandro and Mr. Iacona, who is our chief technology officer, to plan for the future and what virtual instruction could possibly look like as we continue into future years.
C: My role is as chief academic officer…and my job is curriculum and instruction, so what that means is I work together with teachers to put the classes you take together, how they're structured, what type of assessments and resources are utilized, the types of classes we offer, and academic programs like the academies at the high school, the team scholastic, [and] some of the tutoring programs after school…I work very closely with Ms. Virga, and it's almost like we do similar things. Her platform is the virtual platform [and] my platform is the in-class platform.
Q: Why did you choose Schoology over all other platforms like Blackboard and Canvas?
V: We evaluated what's called an LMS (learning management system) and so we had evaluated some of those options like you had mentioned. We did take it [Blackboard] into consideration in terms of looking at all of the different offerings and we really narrowed it down. We had Google Classroom as something we relied on for several years, so that remained part of the discussion, but then we seriously looked at and had demonstrations for our full administrative team for Schoology and for Canvas. In comparing Schoology and Canvas, the administrative team came to a consensus there were things that we liked about both platforms, but we felt like Schoology was really a good fit for a 7th through 12th grade [and] for Kingsway and our district.
C: One of the other reasons to choose Schoology is that we have a student management system that is called Powerschool that you're probably familiar with, and Schoology is a Powerschool product, so they sync together. So with a non-PowerSchool product it actually becomes more cumbersome, so something like Canvas, a non-Powerschool product, has a third step involved that we wanted to eliminate, so it [Schoology] is more streamlined to go with one of their products. Also, in our [administration]  minds, it's not just about providing a virtual platform or learning management system during this pandemic, but as Ms. Virga had mentioned before, there's a future behind the use of technology and the use of Schoology and not just in the classroom but in the system. So [we're] beginning to expand course offerings as we continue to develop different courses that might be fully online or might be a mix of online and in-person courses. I think some of the questions out there might be 'what are we gonna do with Schoology after the pandemic?' and we already have a plan for the use of it moving forward. 
Q: If we ever fully come back, would we switch back to Google Classroom? 
C: We will continue to move forward and build our understanding and use of Schoology, the teachers' understanding and use of Schoology, and the students' use and understanding of Schoology. In no way does it mean  I don't understand that kids are transitioning, especially at the elementary levels, from google classroom into Schoology once they hit the Kingsway campus, which is a change right on top of changing a school, changing school systems, and changing grade levels. However, another part of this to remember is as you graduate high school, which is our ultimate goal, and either hit the college path or the career path you're gonna be transitioning into, yet another system whether its canvas or blackboard or a platform your job uses that you're going to transition into. So, it's really an effort to expand students' understanding of the various platforms that are out there and get them to understand the similarities and differences and navigate different platforms. 
Q: How has moving to all virtual platforms affected the process of building curriculums? 
C: We were in a position where we did not have the time. I think time is often against us in a traditional year and even more so now. We didn't have the time to transition some of our courses like our food courses that are very hands-on or some of our other courses like our CAD courses that required specific technology. We just did not have the time to transition to virtual in a manner that would save the student experience and make sure that the student experience was at least similar to what would have been in the traditional classroom, but there are also great things that came out of it. Now, teachers are able to think about ways that, when we finally do transition back, they can continue to utilize this technology in the classroom to transform what they're doing for the students in the classroom. So, it is definitely a positive. The professional development with the teachers is something also that has shifted and changed. The learning of the teachers is really focused on utilizing not just this platform but uses of technology in the classroom as a whole.  
In a student survey, 38 out of 43 students voted that they disliked the change to Schoology while 5 out of the 38 thought it was good. They all had the chance to justify their choice, and they all wanted to remain anonymous.  
Student opinions: Like Schoology 
 Student 1: At first, I thought the transition to Schoology wasn't worth relearning a different website, but as I've grown accustomed to it I think it's become a good way to organize assignments and lessons.
Student 2: I like it better than Google Classroom, personally. The only issue is that Schoology sometimes doesn't work.
Student opinions: Dislike Schoology 
  Student 3: Personally, I would rather have Google Classroom. The switch to Schoology wasn't exactly timely. It would have been a lot better in my mind if Schoology was introduced during a normal school year like last year. Having a pandemic turn everything upside down along with a completely new platform to learn really did not help with the transition to virtual learning. If anything, it made things more stressful than it needed to be. However, teachers were lenient since we were all learning it together, so that was a plus. I understand why the school would have opted to switch platforms, but the delivery should have been better thought out. Even some "Schoology 101" maybe during the summer would have been helpful. Regardless of how Schoology has been brought up to us, I suppose it has some merit. That's just me being an optimist, though. I would much rather be using Google Classroom.
Student 4: Changing to Schoology from google classroom, I felt less organized and more worried if my assignments have not been turned in, and I get frustrated when Schoology is down because I can't work on important assignments such as quizzes or tests that are due that night.
Student 5: It's so hard to use and find old things or notes that would help you study. It's not very user friendly and always malfunctions
Student 6: Okay one there is always a glitch, two I feel like the teachers depend on Schoology too much for grading because there are too many times where Schoology put in the wrong grade and my average was affected through PowerSchool, and Google Classroom was just easier to deal with.
Student 7: The transition from Google Classroom to Schoology has been quite difficult and would prefer google classroom back if given the option. 
Leave a Comment