SAT Subject Test and Essay Canceled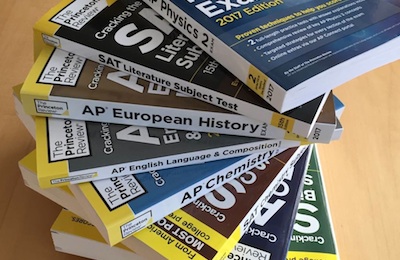 On January 19th, 2021, College Board, the provider of the SAT, PSAT, AP, Accuplacer, and CLEP Exams, announced that it will no longer offer the SAT Subject Tests or the SAT with Essay.
Before being canceled, SAT Subject Tests evaluated content knowledge from a variety of subjects, including Physics, Biology, World History, and Chinese. The Essay portion of the SAT was an optional section that allowed students to demonstrate their writing abilities. SAT Subject Tests and the SAT Essay section often served as another measure for Colleges to evaluate in the admissions process. Some programs and universities had required SAT Subject Tests and SAT Essay for admission.
To reduce the increasing pressure of college admissions on high school students, College Board has decided to cancel SAT Subject Test administrations in the United States. Internationally, the Subject Tests are used for other purposes, so two more SAT Subject Test administrations will be held for International students. Those who had signed up for the May 2021 or June 2021 Subject Tests will have their reservations canceled and payments refunded. College Board argues that AP Exams better evaluate subject matter knowledge, and thus with the wider spread of AP availability, the value of SAT Subject Tests has become negligible. For students, this means that they have fewer tests to prepare for, but at the same time, the importance of scoring well on the AP Exams has increased dramatically. This cancelation however raises the question: Will colleges and universities still consider SAT Subject Test scores from those who have taken them? Such policies vary by school, so consider checking their website or emailing an admissions representative for more information.
Similarly, College Board has canceled the SAT with Essay option. The standard SAT can still be taken, but the Essay portion of the exam will no longer exist. Students who have signed up for the SAT with Essay can still write the optional essay up through the June 2021 administration. With the importance of the SAT Essay portion decreasing in the last 5 years, College Board has decided to cancel it in order to streamline the admissions process and allow students to just demonstrate their writing ability through application essays. Whether or not colleges will still consider the Essay portion if submitted is still up in the air. Check college websites or contact their admissions office for more information.
Be sure to contact your guidance counselor with any questions. To learn more about these College Board changes, check their website here. 
Feel free to leave a comment or question below!
Share this article on social media! Follow our Instagram Account (@krhsflame) for more.