Dragons split: Kingsway Boy's Basketball A Week in Review
The Kingsway Varsity Boy's Basketball Team had an action-packed week, with four games on February 20, 23, 25, and 26th against the GCIT Cheetahs, Timber Creek Chargers, and the Clearview Pioneers.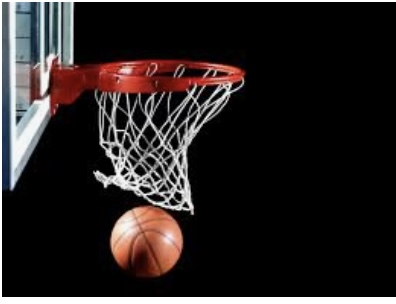 Saturday, Kingsway defeated GCIT by a score of 55-49 lead by senior Trevor Shorter's 25 points, a season-high. The Dragons' impressive defensive performance, totaling 17 steals, was the key to the victory.
 Tuesday, Kingsway could not overcome the fast-hitting Chargers, who lead the Royal division, losing by a score of 61-49. Struggles on the offensive end held back the Dragons from overcoming the 11-1 Chargers.
Thursday, the Dragons kicked off a back-to-back, dropping their game against Clearview 88-76. Despite Arthur Stone's 30 point double-double, an impressive stat line, the Dragons could not pull through in the rivalry.
Friday, the Dragons played the other half of their back-to-back against GCIT, a familiar opponent. Kingsway dominated the Cheetahs wire to wire, outscoring GCIT 23-8 in the first quarter alone. Small forward Matt Simon, a junior, described that the win was thanks to "a very productive first quarter on the defensive end and domination in the paint."   Speaking of paint domination, big man Arthur Stone tacked on 29, and Trevor Shorter had an electrifying dunk in the late fourth quarter on GCIT's Christian De Los Santos.  Shorter said that he simply had to "Do it to em."
At the end of the week, Kingsway now sits tied for second with Clearview in the Tri-County Conference Royal Division; the only team they trail is the Timber Creek Chargers. On Monday, the 6-5 Dragons play against the 5-6 Vineland 'Fighting Clan'. Go Dragons!
Leave a Comment