Dragons Reach the Semis: Girl's Basketball Week in Review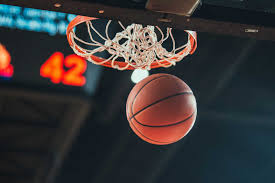 The Kingsway Varsity Girl's basketball team participated in the Tri-County Conference tournament this week as the 2 seed due to their impressive 10-1 regular season. The girls had two tournament games this week, on March 1 and March 3, against the Highland Tartans and the Timber Creek Chargers.
Monday, Kingsway defeated Highland, the 7 seed, in the quarterfinal round by a score of 42-33. Senior Haley Phalines led the charge, putting up 14 points and 6 rebounds while Juniors McKenzie Racobaldo and Samantha Shelton added 8 points each. Although the Dragons trailed at halftime, they roared back in the second half, outscoring Highland by a score of 21 to 11.
Wednesday, Kingway could not overcome the Timber Creek Chargers, the 6 seed, in the semifinal of the tournament; despite defeating the Chargers twice in the regular season, Kingsway did not have that same success. With only 4 Dragons in the score column, the lack of scoring hurt the girls who put up only 28 points which ultimately led to their defeat.
Although none of the girls wanted to see their playoff run end in defeat, there have been plenty of positives in the Dragon's season. Earlier in the year, the Dragon's won the Tri-County Conference regular-season championship in a huge win against the Timber Creek Chargers. When asked about what the key factor was to the Dragon's season, senior guard Taylor Gary quoted that the girls "worked hard and played together as one unit". The chemistry that the girls had prevailed the Dragons to an insane ratio of points for to points against; the Dragons finished the season having scored 656 points on the year while only allowing 456 points against them. Great season girls; Go Dragons!
Leave a Comment