Kingsway´s Bowling: How It Has Changed Lives
For many, sports are an outlet for stress or a way to stay active and healthy. Teenager's lives are fulfilled with sports, where it may be on the field, on the court, or in a bowling alley. Not only do sports play an enormous factor in teenager's lives, but for parents, adults, teachers, and the everyday citizen. Whether through a TV or in a stadium, sports bring excitement and love to everybody. Although all sports ultimately are very different, what all sports have in common concludes with just one word- Unity, especially when it comes to Kingsway bowling.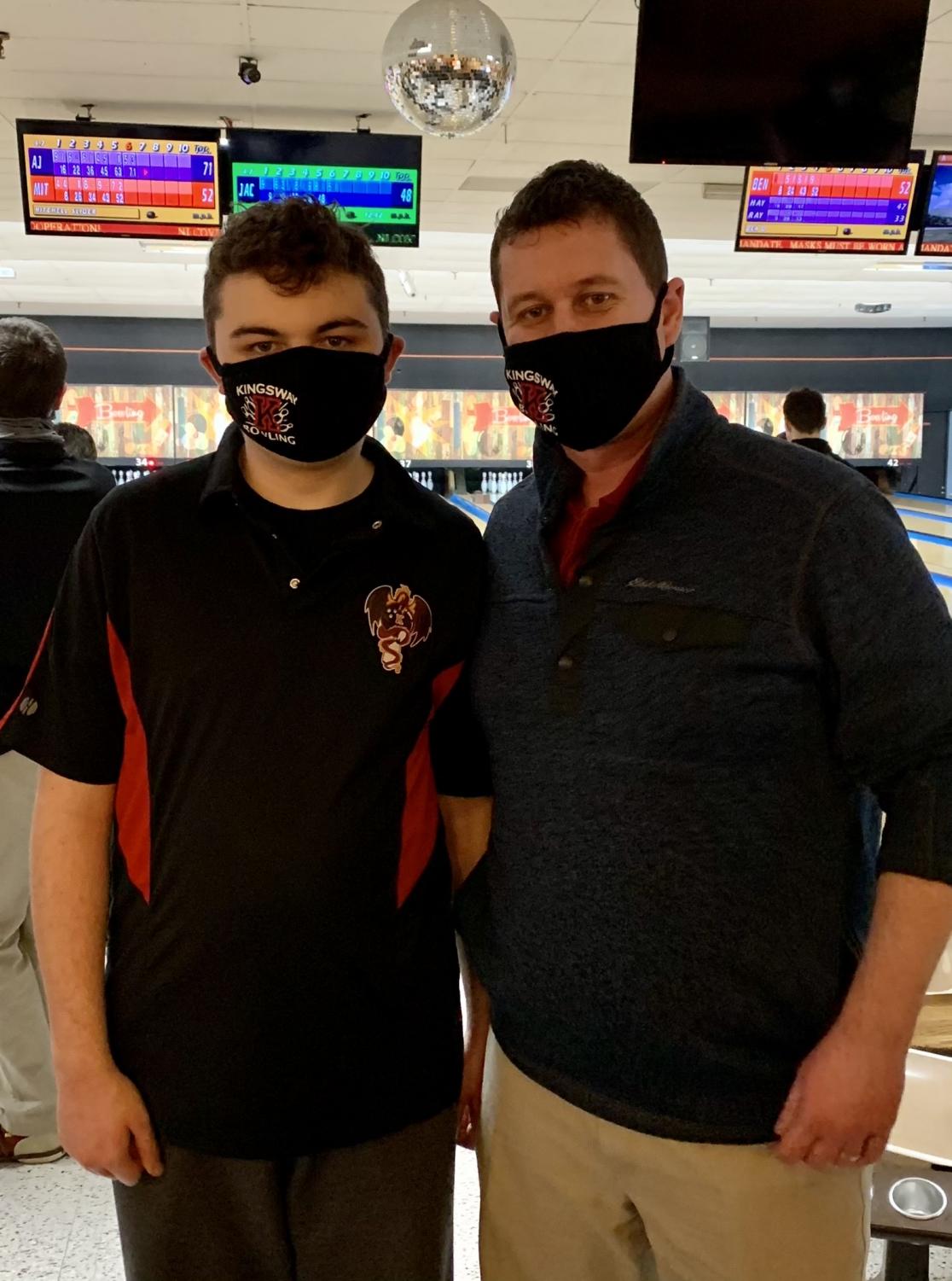 Kingsway's bowling program has been full of amazing opportunities in not just bowling, but in life. The head bowling team coach Michael Mulligan has provided all of his bowling members with equal lessons no matter who the student is and has never stopped for a moment to not give every student the recognition they deserve. What makes Kingsway´s Bowling team most important is how unified the team is, and how their encouragement for each other is never absent. Everyone is accepted, and that makes a team a real team.
Bowling is a sport that requires insane technique, patience, and concentration. For some, this is harder to achieve, but with Coach Mulligan, anything is possible, according to parents and bowlers. Pam Roney, a bowling team member parent, reflected on her son's experience on the team. AJ Roney, now a senior, has been playing on the team since his freshman year. AJ Roney is a student that is on the spectrum; however, this does not make him any different from anyone else.  According to Pam, Bowling has helped AJ  take part in a high school sport and has helped build him into the amazing person he is today. The support from Coach Mulligan, assistant Susan McGowan,  and assistant Maria DiGiovanni, AJ´s teammates, and AJ´s parents and three siblings have shaped AJ into the person he is today in and out of the bowling alley. Their never-ending support has never gone unnoticed and has made AJ so fulfilled and happy with his high school experience.
Besides the coaches, the bowling team overall contributes to the support felt in and out of the bowling alleys. Pamela Roney mentioned how on the last bowling game of the year, the bowling team let AJ Roney throw the first ball to start the last match. People sometimes think of autism negatively, but the members of the bowling team could not be more positive and accepting, recognizing that AJ is more determined and creative than anyone. Personally, I have known the Roney family for a while now and AJ is the sweetest soul who cares so much about his bowling, friends, and family more than anything. For kids on the autism spectrum, being included is absolutely everything to them.
Next year,  AJ will miss bowling so much and will never forget this "magical experience" he was able to take part on his journey throughout life. AJ Roney has become an amazing bowler with the help of his coaches and teammates. He now averages 100-160 points per game.  The involvement has made AJ feel so accepted, loved, and included for the last four years. AJ´s mother, Pamela Roney said, ¨Everyone could hear Mrs. Mcgowan´s cheers. AJ loves Kingsway and to put on the team shirt, bowl with the other kids, and be coached by the great Coach Mulligan. These moments were the highlight of his high school years.¨
     As AJ and many other seniors Kingsway bowlers conclude their senior year, the entire school is left with an amazing example of acceptance. Being involved in high school can mean everything. Bowling at Kingsway has been way more than just a sport for its members, but a place where people can call each other family. Players would like to thank their coaches for providing everyone with equal opportunities and the amazing chance to be involved in something so beautiful.
View Comments (1)