A Successful Month for Mock Trial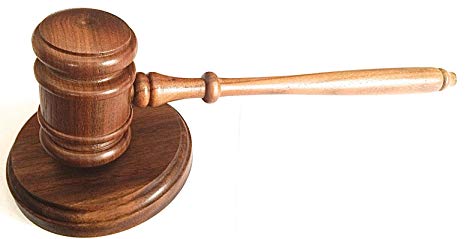 Despite being virtual for all practices and competitions, Kingsway's 2021 Mock Trial team was one of the most successful in the school's history, finishing in the top six in the state out of over 150 teams.
In previous years, the club was able to meet in-person and practice their roles with their peers. With most clubs taking place virtually this year, Mock Trial had to adjust to being more individual in terms of preparing for the competitions.
In mock trial, a club for all high school grade levels, students act in different roles in "court cases" based on real trials. The club is led by AP US History II and former Intro to Law teacher, Edward Moody. Members of the club compete against other schools, county-wide, state-wide, and then nation-wide in front of real lawyers and judges. The club rotates between civil and criminal cases each year. 
Moody reflected that "with everything being done by Zoom, it was very difficult to get everybody's schedules to coincide.  There was a lot of individual work this year; a lot of them on their own, doing the work." Moody mentioned that most of the credit this year goes to the kids. "They've put in so much hard work and never complained about the circumstances of this year," said Moody.
Competitions would normally be live and in-person, with state-wide competitions being held near Rutgers University. Unfortunately, COVID-19 interfered with the regular in-person competitions, causing Mock Trial members from across the state to compete virtually instead. Grace Chropka explained that "this year was definitely a lot more individual than past years because, like Mr. Moody said, last year we had Smart Lunch where we could all meet up together."
Chropka also mentioned that there was not much time to interact with peers due to diverse schedules. "And when you did need to interact with someone else," Chropka pointed out, "it was through, like, a one-on-one Zoom call. But, I think, in a way, that kind of helped, maybe, so that we had more time individually to process it ourselves." 
Mock Trial is not just a club for future lawyers or judges, though. It also has an acting aspect to it that makes the club fit for anyone who wants to have fun with friends–and make new ones. Senior Logan Buck explained that "it's a lot less about debating or being a lawyer; it's a lot more about being an actor, more than anything else, or a creative writer." Grace Chropka added to this by saying, "Being a lawyer and being a witness are very different things. Being a lawyer, you need to know your case and be passionate about your case. With being a witness, you just need to be passionate about who you are and who you're playing." 
Leave a Comment