Girls Wrestling- A Season in Review
Despite the struggles of a shortened season , the Kingsway's Girls Wrestling team did a terrific job this year. With only two weeks to train for the season, the girls performed exceptionally at each of the seven matches. Kat Bott, Alexa Firestone, Peyton Rieger, and Sophia Hibbs also made it to regionals and states!
Kat Bott was a stellar athlete this season and is the first girl wrestler from Kingsway to win states. Congrats! When asked about this season Kat said, "I'm beyond grateful for all of the opportunities wrestling has brought me, and will conti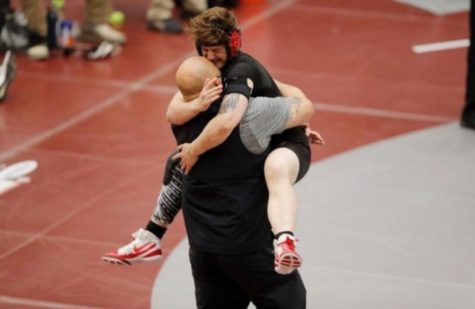 nue to bring me in life. I'm not sure where I'd be without it. I pushed myself harder than I ever have before over these past few months, and that wouldn't have been possible without the support of my coaches and all of the wonderful people in my life. The support I've received is insane; I truly feel blessed." Her story proves that you can accomplish anything with the hard work and motivation.
Alexa Firestone also expressed that "this year definitely has been challenging. Because of my injury, I lost a lot of time in the beginning, but once I was better I got right back out there. I had to use the time left to make the best of my season. The team definitely learned as much as they could before tournaments and duals started. It was a struggle this year, but everyone made the most of what we got. We had to, since most teams didn't even get the chance we did." Upperclassman like Alexa did an amazing job boosting morale and bringing the team closer together.
With covid lockdowns, girls wrestling started in the spring instead of winter, which shortened the season and brought upon more difficulties.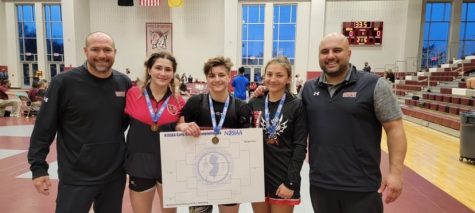 However, the team and coaches worked ten times harder to achieve the success they did this year. So, a huge thanks goes out to Coach Syed, Coach Dodulik, and Coach B. Without their hard work, the success of this season would not have been possible.