Lion Tamer wins over judges, audience in 2021 Kingsway Live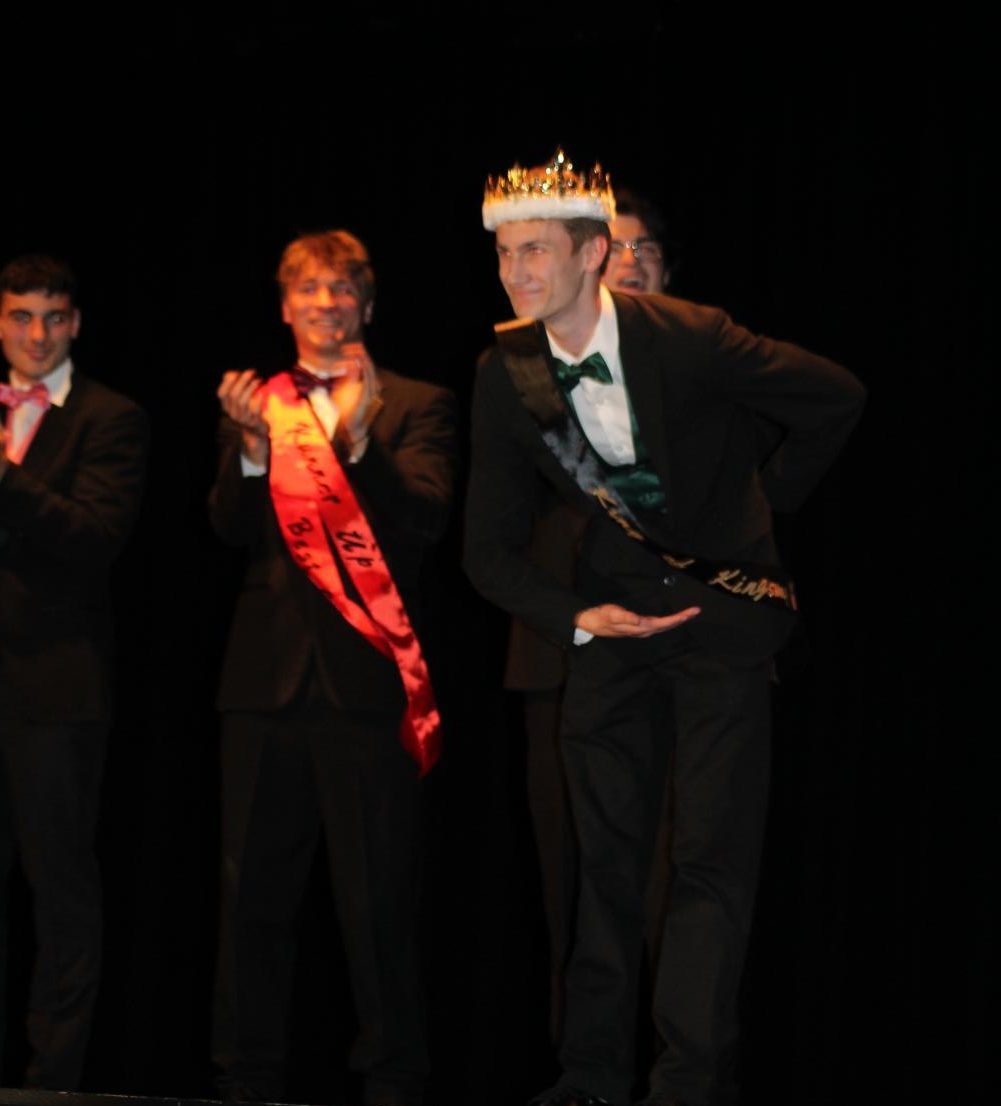 From the moment he put on the ringmaster costume in the candidate introduction video, Aaron Bickford (Mr. August), seemed set to win the coveted King of Kingsway title. He would not take the title easily, though, as it truly was a juggling act to win against so many talented seniors in the 2021 Kingsway Live production, "The Greatest Show" hosted by Student Council Friday, May 7.  Bickford said, " I had an amazing time working on this production and I am so grateful for everyone in the show, especially all the candidates. "
Besides his entertaining clip with KDTV adviser Stan Ritter, Bickford entertained as Scooby-Doo in the Month Introduction, lip-synced "Don't Go Breaking My Heart" and showed some real flair in all the group dance numbers. Runner-up Conrad Cliver (Mr. June)  stole the audience's heart and almost the title with his Promposal to girlfriend and escort Alex Giordano during the Formal Questions portion of the night and his winning lip-sync performance to Grease's  "You're the One that I Want" with Jason Grandizio (Mr. March).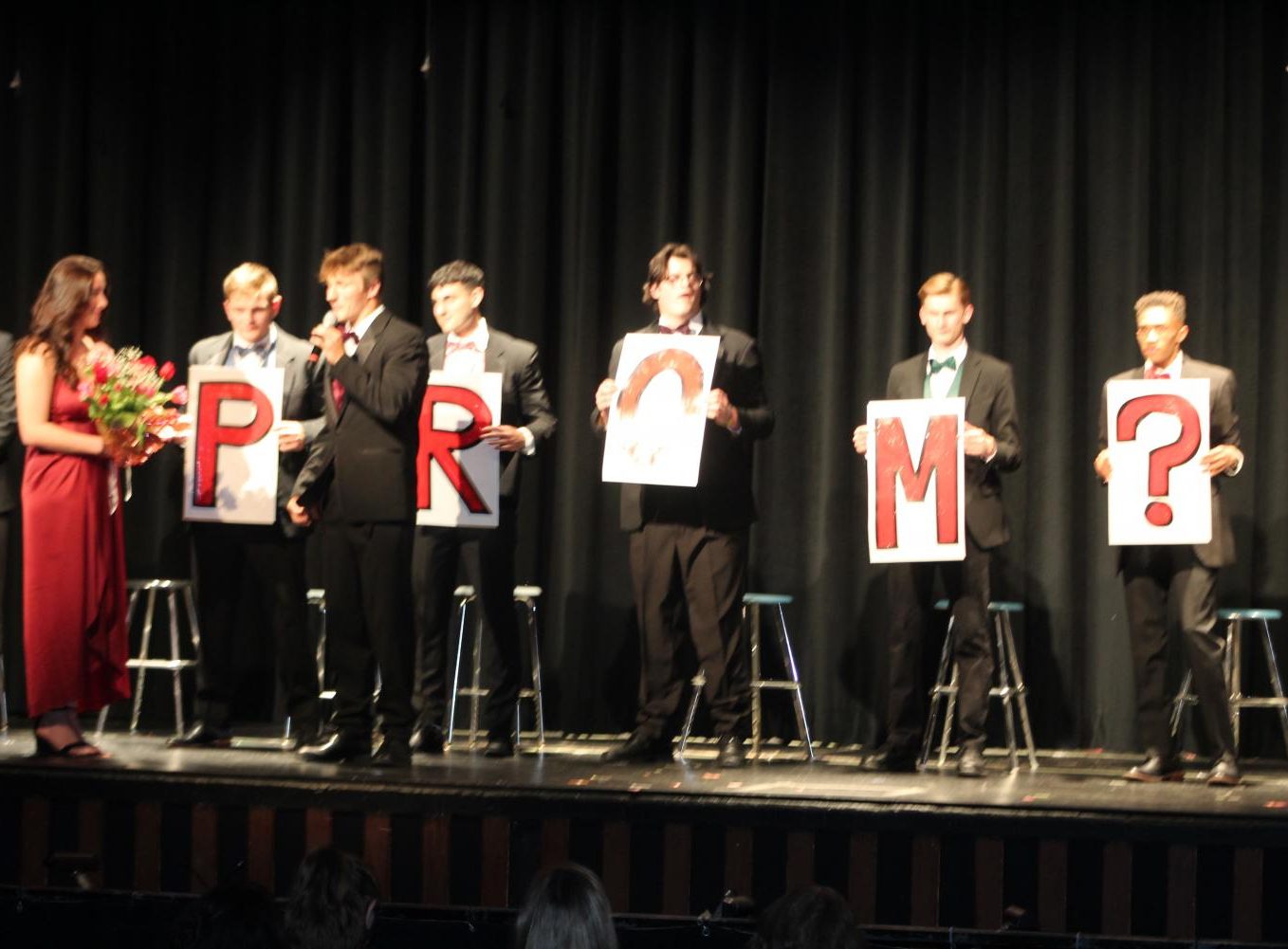 Other winners included Myles Jones (Mr. September)  for Best Strut,  Jason Grandizio (Mr. March)for People's Choice,  and  Zach Schneider ( Mr. December) for Biggest Heart. Jones said he got his inspiration for his strut from throwback TV shows like Brandi and Moesha and was happy to perform with his best friend and escort Camyryn O' Rourke. Grandizio, who donned leather pants in his portrayal of Sandy in Grease was chosen by audience members live and virtual who scanned a QR Code to vote during Intermission. Schneider won for the money he raised for his charity, The Wounded Warrior Project.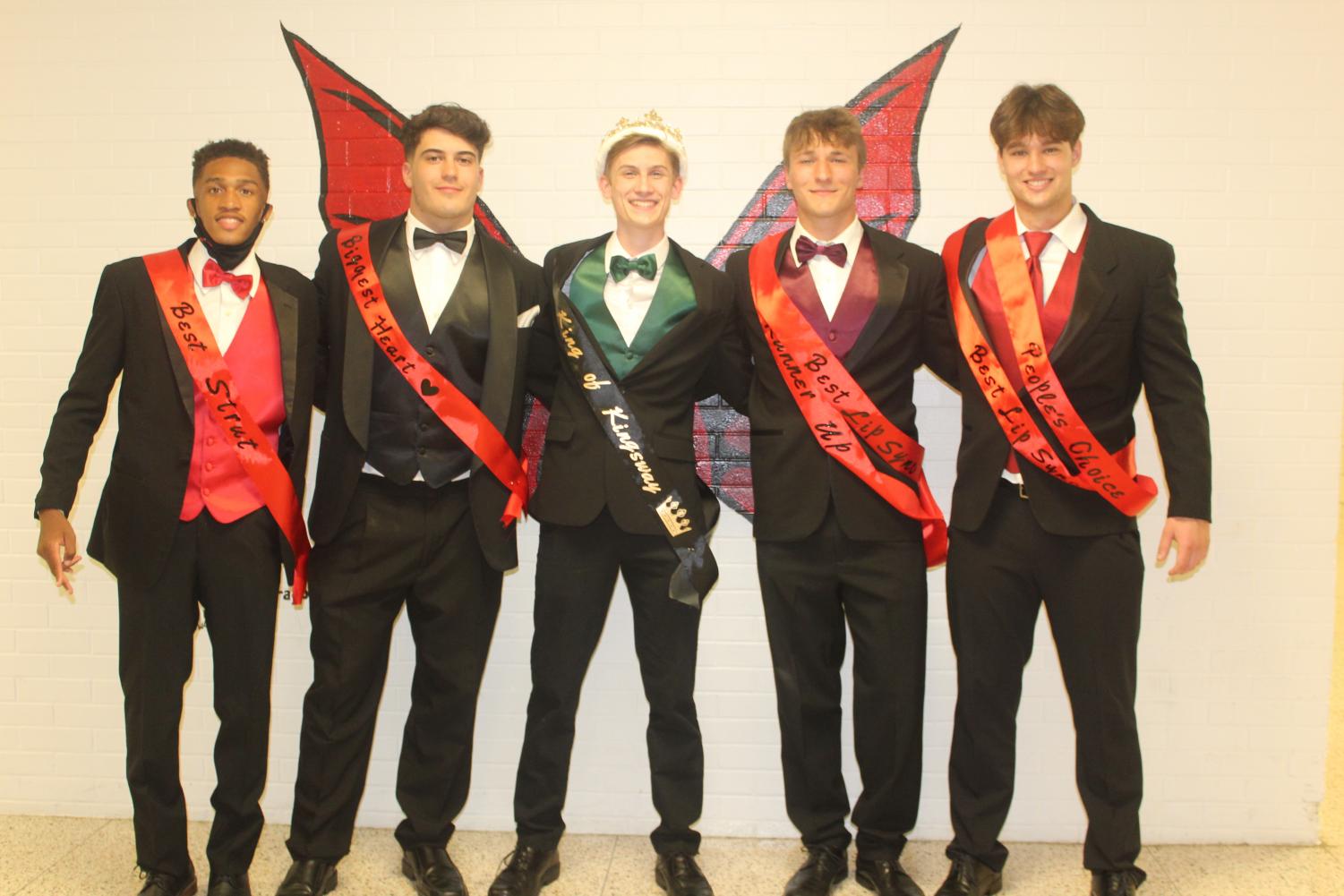 The circus-themed show was hosted flawlessly by seniors
and student council members Julia Nocentino and Morgan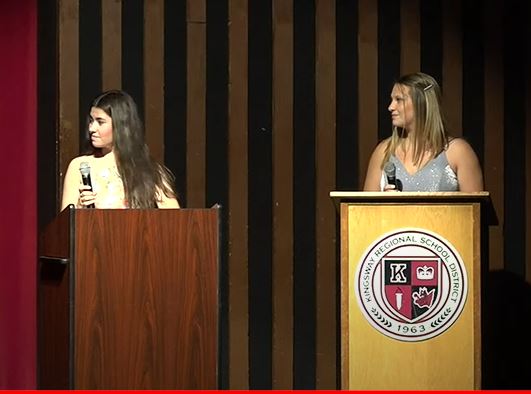 Wordelmann. Both donned elegant gowns and took turns announcing performances and asking the 12 contestants questions. They included anecdotes about the two months of practice at 7:45 am, even mentioning how sometimes the boys even "showed up in pajamas." They also gave kudos to student directors and choreographers, Megan Lail, Abby Zuccato, Shelby Dyer, and Gianna Bucs.
The contestants performing were: Riley Harker (January), Braden O'Rourke (February), Jason Grandizio ( March), Kevin Pandorf (April),  Carlo DeAngelo (May), Conrad Cliver (June),  Matt Cooney (July), Aaron Bickford (August), Myles Jones (September),  Peter DeAngelis (October), Dalton Britner (November), and  Zach Schneider (December).
The escorts, in order of month, included: Sarah Cancila, Abby Zuccato, Olivia Bowman, Chloe Sweeney, Natalie Mueller, Alex Giordano, Vea Nitsolas, Patrice Martin, Camryn O'Rourke, Taylor Gary, Lauren Phan, and Kat Floyd.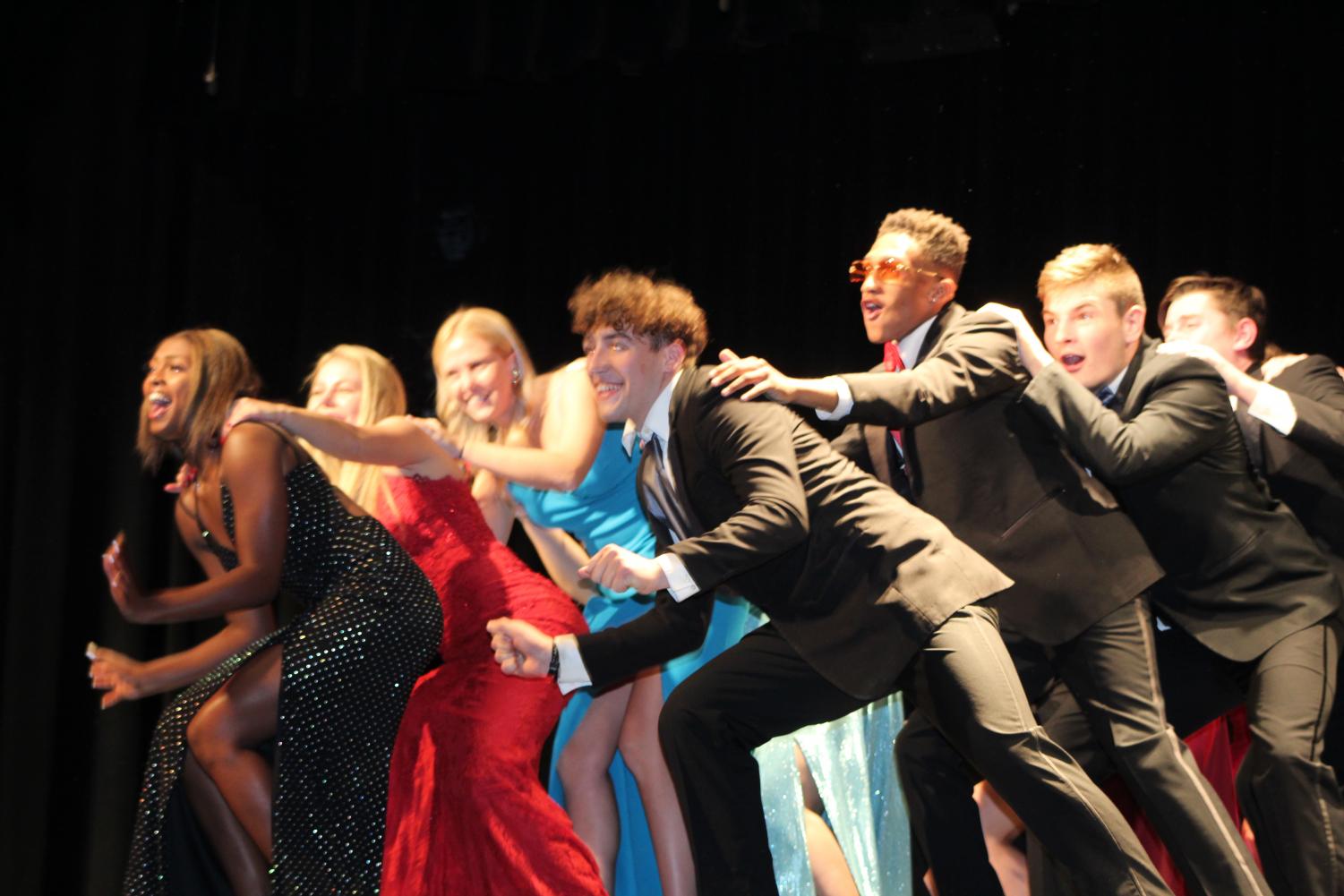 A special appearance was made by Alaina Leize who sang a song from The Greatest Showman.  Student Council advisers Fallon Corcoran and Emily Westcott were tired but happy with the results of the performance. Corcoran said, "We were met with unique challenges, but at the end of the day the student performances far exceeded our expectations."
Eighty-one people attended the performance live, and over 1,200 views were tallied on the live stream video, linked HERE.