Kingsway's boys varsity and JV soccer programs are starting off hot!
Kingsway Regional school district's soccer programs are up and running after having a slight hiatus from last year. The varsity team is 4-0-1 while the JV team is 5-0. With blowout wins in each of their three first games, the Kingsway JV team has a ratio of score: goals given up of 32-1 in the first 4 games. The varsity is cruising with a ratio of 24:4.
In the season opener against Williamstown, the JV and Varsity programs had more than 4 different goal scorers. The JV soccer program won 5-0 while the varsity won 3-1. In the second game against Triton, the JV cruised to a 13-1 victory while the varsity won 8-2.
In game three, Kingsway's first rivalry game, Kingsway played @ Atkinson Park vs. GCIT. The JV won 5-0 while the varsity won 3-0. In the fourth game, the JV won 10-0 against Timber Creek while the varsity won 8-1.
Finally, this week, both the JV and Varsity programs were away against the rival Clearview Pioneers. The JV  scored in the final 30 seconds of the match after one Clearview player made a costly foul in the 18 box resulting in a penalty kick. Ryan Mullin lined up at the at the line, un-phased, and placed the ball in the bottom left corner to win Kingsway the game. With a final score of 1-0, Kingsway moves to 5-0.
In the varsity game, both teams intensely dueled in a tight match. With full time coming to a close, both teams headed into overtime. With no goal-scorers, the varsity had to go into double overtime to tie the pioneers 0-0 making their record 4-0-1. Kingsway plays Delsea on Friday, September 24 hoping to add another win to their resume. On October 6, the varsity plays Clearview at Subaru Park, Union stadium, hoping to beat them instead of a tie. Admission is free for all Kingsway students, and hopefully,  parents, students, and staff can cheer the dragons to another victory!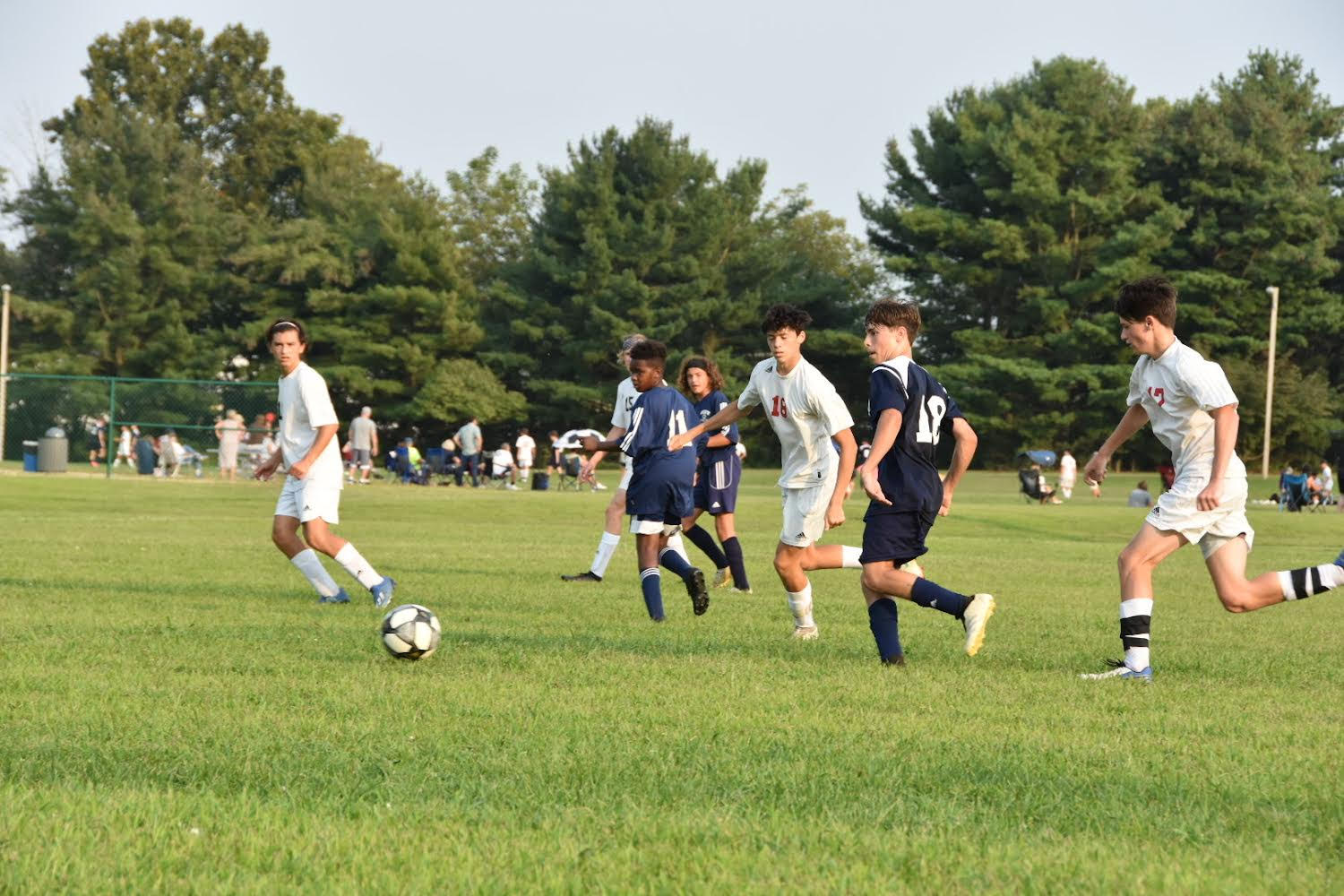 Leave a Comment