Upset at The Dragon Den!
On Friday, October 1st, the (previously) undefeated Washington Township Minutemen traveled to the Dragon Den to take on 2-2 Kingsway in a WJFL Conference matchup.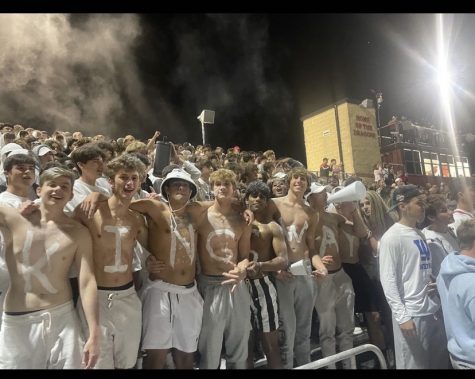 Coming into the game, the Minutemen were ranked #20 in the state, and they were heavy favorites to win the match. At halftime, the Dragons were down 7-0 in a very tight, defensive game; however, coming out of the locker room, the Dragons surged, outscoring Township 21-7 in the second half.
In the 3rd quarter, the scoring kicked off with Darrell Brown rushing for a touchdown to tie the game at 7. On the next possession, Kingsway blocked the Township punt attempt, leaving the Dragons with an optimal field position inside the 30-yard line. Nate Maiers ripped a 25-yard run, giving the Dragons their first lead in the game (13-7).
However, Township answered in the 4th quarter with a rushing touchdown to give the Minutemen a 14-13 lead. On Kingsway's last drive of the game, fans had to hold their breath multiple times on 4th down plays. Kingsway was inside the 30 and converted a 4th and 4 to keep their hopes alive with under a minute to play. On the next set of downs, Kingsway faced a 4th and 10 from the 16-yard line.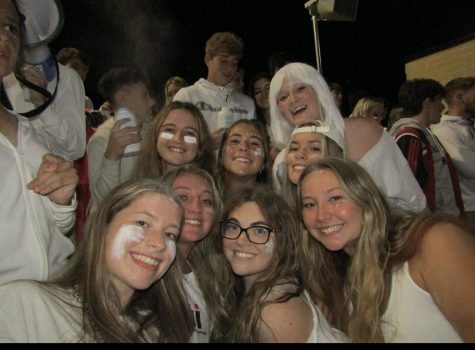 Anticipating a field goal, the student section chanted 'Kick! Kick! Kick!'. However, Coach Hendricks decided to go for the first down, an ambitious play. Hands over heads, many feared the risk Kingsway was enduring. Seconds later, Benny Liles caught a slant route over the middle, broke a tackle, and was able to score a touchdown with under 20 seconds left in regulation. The 2 point conversion was successful, pushing the Kingsway lead to 21-14.
Washington Township had 3 'Hail-Mary' shots to tie the game, but they were unsuccessful, resulting in a Dragon victory. When asked about the play call by Coach Hendricks, senior Nolan Jess stated that "He is the coach for a reason. It was the right choice to risk the game and go for it on 4th down. We just had to trust the call and execute".
The Dragons are now 3-2 on the season, with their next game against St. Joe's (4-2) at home. Support the Dragons at this pink-out event in honor of Breast Cancer Awareness, which will also be the homecoming game!
Leave a Comment