Facebook changes company name to Meta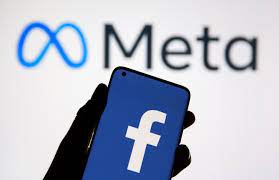 In an attempt to restructure previously named parent company Facebook into a new virtual universe, the company announce that it's changing its name to Meta.
Facebook didn't just change its name for fun, this was a strategic business move intended to pave the way for the company for the next few years. Facebook is not just a social media site anymore, it has become a whole new era of technology connecting others and its renaming of Meta allows the company to move towards a more transformative future, one that hints towards what people have only imagined through films. Ready Player One—a film that displays a near future in which vr games have a huge influence over popular culture—is a terrific example of what Meta desire to accomplish. Meta identified a gap in the market and are attempting to fill it while they still have significant influence in society. Their 2020 profit of $29 billion is exemplary of that.
"The metaverse is the next frontier in connecting people, just like social networking was when we got started," Zuckerberg shared."Over time, I hope we are seen as a metaverse company, and I want to anchor our work and our identity on what we're building towards."
Meta is trying to get ahead of other companies in creating their own virtual reality experience, the metaverse. Although companies like Google have been developing similar technologies, Meta wants to be the first to successfully create a fully virtual universe and be a trailblazer for other like companies to follow.
Leave a Comment