Kingsway Student Council SWEEPS NJASC Winter Convention
The 96th New Jersey Association of Student Councils Winter Convention has concluded and Kingsway was the convention's big winner! Eight NJASC state officers are elected every year to represent schools from across the state. This year Kingsway had two students run for positions. 10th grader, Dillon Dukes, won the president position of the NJASC at the convention! Additionally, Jude Palazzo won Middle-Level Representative! Jude is the first middle school student to be elected as a state officer from Kingsway.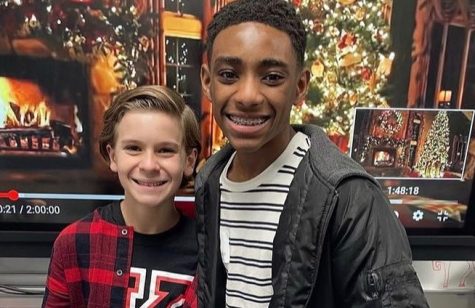 Along with the two elected representatives, Kingsway is now home to the Student Leader of the Year! Senior, Sarah Mower, was granted this illustrious award! The Student Leader of the Year should embody pride in one's school, outstanding involvement in school-related programs and events, and demonstrate clear leadership.
Here's what Sarah had to say about winning this award:
"To be elected New Jersey's Student Leader of the Year was something that I felt very honored to be thought of. When my friend Maddie Lavender nominated me for the position, I felt grateful to be seen in that way in her eyes, so I really appreciate her doing that and thinking of me. It was definitely something I saw being far off, being that there are many leaders in our area, however when I heard the announcement I felt blessed and ultimately recognized in a way that could not have been possible without, first of all Maddie for the nomination, but all the most amazing friends and faculty putting me up to this scale. To know that my leadership has touched only one person is enough for me, but to be recognized for this was far beyond I could imagine and I'm very grateful for that"
Along with the incredible accomplishments of Kingsway students recognized at the NJASC Winter Convention, Apryl Palazzo was awarded the 2020-2021 High School Advisor of the Year! In a quote given to the New Jersey Association of Student Councils, Kingsway High School Principal Melvin Allen said this of Mrs. Palazzo's accomplishment:
"Mrs. Palazzo has exhibited excellent leadership abilities within the guidance department, as a class advisor and Student Government advisor. She is viewed as a leader with genuine concern for the welfare of all staff and students. She continues to excel in demonstrating school spirit with an ability to lead, being creative in the activities she develops for students and school alike. Her enthusiasm and positive attitude consistently lend itself to getting the most out of the students she works with."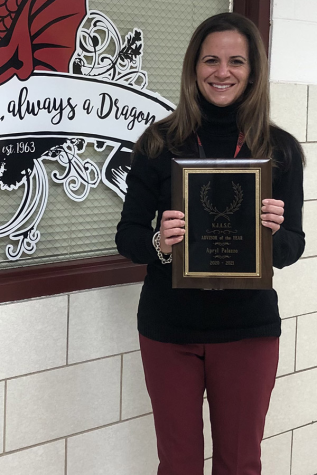 Kingsway's student council continues to dazzle us every day in and out of our school! Congratulations to all the winners and active members of the student council!
Leave a Comment