Where Kingsway students apply
Every year, Kingsway has hundreds of students interested in furthering their education in college. With Kingsway's 97% graduation rate, many students are given this opportunity.This bar graph displays what colleges Kingsway students apply to most frequently, if they were accepted, and whether or not they enrolled.  
This graph shows three of the schools where Kingsway students most often apply, including data on how many were accepted and how many chose to enroll. The most popular school amongst Kingsway Students is Rowan University, with 63 students enrolling in 2018. This is likely due to Kingsway's close proximity to Rowan, the scholarships they give out, and their high acceptance rate.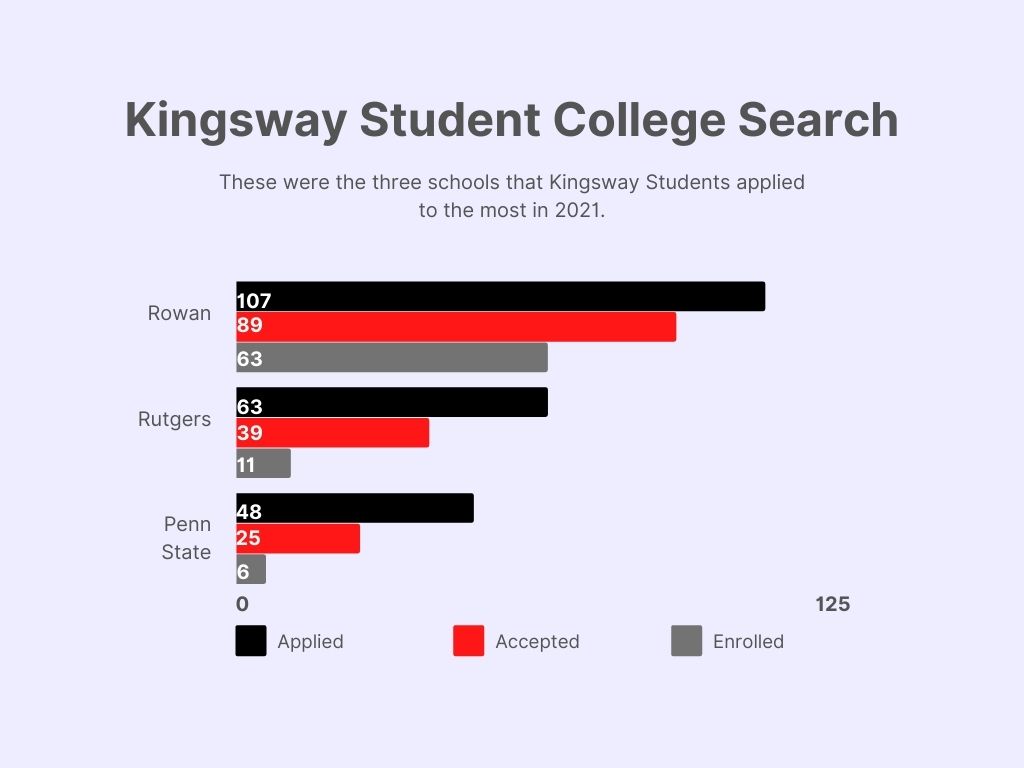 Another school that seems to draw the interest of Kingsway students is Temple. 39 Kingsway graduates applied to Temple in 2021, with 22 of them being accepted and three choosing to enroll. A reason so many students applied to Rowan and Rutgers could be that they are in state schools, meaning Kingsway students would get to pay less for living in-state while still attending great schools.
(Data from https://www.naviance.com/)
Leave a Comment