Kingsway's Multicultural Celebration of Music
Cultures Club members did not disappoint their viewers this March as they performed music, recited poetry, and danced to songs from around the globe. Kingsway's Multicultural Celebration of Music was once again an inspirational, fun, and exciting assembly. Featuring poems, dances, and songs from various cultures, each performance gave a look into the world of music from a global perspective.
Christine Yang, Jason Zheng, Anjuli Nair, Milani Parikh, Yvania Calderon, and Jaimilly Martinez Santiago spoke throughout the assembly, giving introductions for each of the performers. A Chinese Fan Dance was performed first, followed by a Bollywood dance from East India. A contemporary dance was also performed by the KRHS Dance Team, in addition to many other group dances.
Another highlight of the assembly was all the talented solo performers. Junior Robert Scott delivered an exciting and impressive performance of the song, "Hair," by Graham Central Station while Danny Allen, Liam Casey, Dan Kosek, Magnus Bennet, and Adam Bretz provided the instrumental accompaniment. Samantha Faramelli sang, "O Sole Mio" with Adam Bretz playing the piano. Yulia Bidula sang the Ukranian song, "Ой у вишневому саду," which translates to, "O in the Cherry Garden." Adrian Vera Alicea sang the Spanish song, "En el Olvido" with Adam Bretz playing the piano. Jaedyn Jennings also delivered a moving original poem accompanied by music. The stage crew of the assembly also played an important role in making the Multicultural Celebration possible. Mia Mendez-Osorio, Anais Girard, Oguzhan Kilic, and Ined Acosta were all part of the stage crew.
Unfortunately, because of time constraints, the assembly was cut short for the junior class. But, regardless of its length, this year's Multicultural Celebration of Music was one to remember. Anyone interested in performing next year should get involved with the club or see the advisers Mercedes Allen and Patricia Villareal.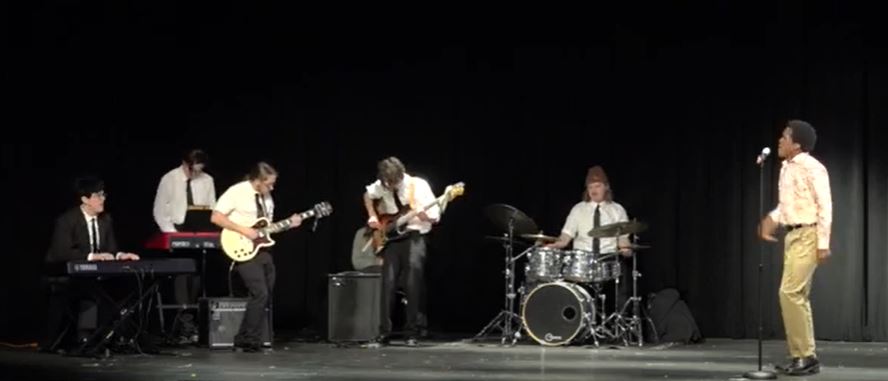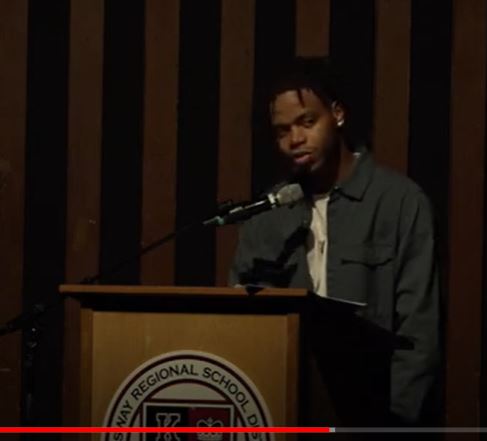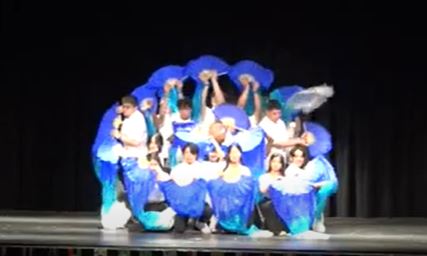 Leave a Comment