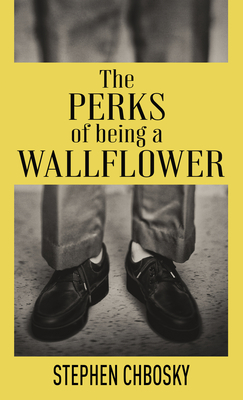 Trigger Warnings:
Abortion, Sexual abuse/Child abuse, Mental illness/PTSD, Bullying, Homophobia, Suicide, Rape, Death.
The Perks of Being a Wallflower is a beautifully depressing, emotional, and realistic coming-of-age novel about a boy, Charlie, entering his first year of high school in the early 90s. The story is told through letters that Charlie wrote to his friend, who is never named.
He tells his "dear friend" about almost everything in his life, mainly focusing on his new friends and his family. Throughout the letters, it becomes clear that Charlie is struggling with mental health, specifically PTSD (Post-traumatic stress disorder). 
If you're anything like me and you want to read the book and or the movie, I suggest getting a tissue box because you're about to go through a roller coaster of emotions. I also suggest that you read the trigger warnings above as this story is very mature and could be upsetting. With that being said, I won't go too in-depth with a lot of those topics in this article, but there will be some spoilers.
Book Review:
In the beginning of the book, Charlie's mental condition isn't clear–he just seems like any other teenage boy. But throughout the novel, it becomes more and more obvious what happened to Charlie and how much help he really needs. This, combined with the relatability of the story, keeps you enthralled and wanting to know more.
Most books about high school can seem very disingenuous and idealized. They often depict teenagers to be vain and as if their feelings are not important at all. But this book is almost eerily relatable. The characters and Charlie's family are not glorified at all.
Regardless of their story, age, and personality, I think everyone can really find a part of themselves in this book, whether that be in Charlie, Sam, or even Charlie's sister. 
One of the main reasons I personally loved this book was the writing style. This story could have been told in so many different ways, but the author chose to have Charlie write letters to an anonymous person. Furthermore, Charlie doesn't write the letters every single day and instead writes a few times a month. Through this, we can see when he is excited to tell the recipient about his new friends, or when he doesn't have the will to even write.
Charlie is not able to understand what is going on around him sometimes, or he simply doesn't remember what happened. That, along with the reader not knowing who he is writing these letters to, leaves us to interpret them however we feel. 
Movie Review:
This movie is without a doubt my favorite movie, coming from someone who has always said that the book is better than the movie. Firstly, the movie is both written and directed by Stephen Chbosky, the author of the book, and I think that plays a major role in how the movie turned out.
Furthermore, the movie provided a different perspective to the story. In the book, we only see from Charlie's perspective, but in the movie, we can see bits of things that just couldn't be read from the book. This allows viewers to have an even deeper understanding and connect more with the characters.
For instance, towards the end of the movie, there is a scene where Charlie is having a panic attack. This scene is very hard to watch because viewers can feel what the characters are going through. The book, however, just doesn't provide the same experience because the letters are written after the events that are described.
Although I do really love this movie, I wish they had kept the many scenes where Charlie cried in the book. I also think it would have been better if they had kept more of the time in between when Charlie and his friends were broken up. In the book, these scenes were very emotional and really showed a significant point in Charlie's mental health. Without his friends, Charlie struggled a lot. He resorted to drugs and was having many flashbacks from his past. 
Final Thoughts:
This book is definitely not for everyone, but I don't think it could hurt to give it a try. You may find out something about yourself or gain a new understanding/perspective on something. 
At first, after finishing the book and the movie almost back to back, I really wasn't sure what to think. The book and the movie are both amazing in their own ways, so it is hard to choose which was better. But after careful consideration, I personally believe that the movie was better. Throughout the movie, we as the viewers are the wallflowers in Charlie's life. We see a completely different perspective of the story, and I just think that added a whole new element to the movie. I still suggest reading the book, though!
Love always,
Julia