Girls Cross Country Team Wins Tri-County, Gloucester County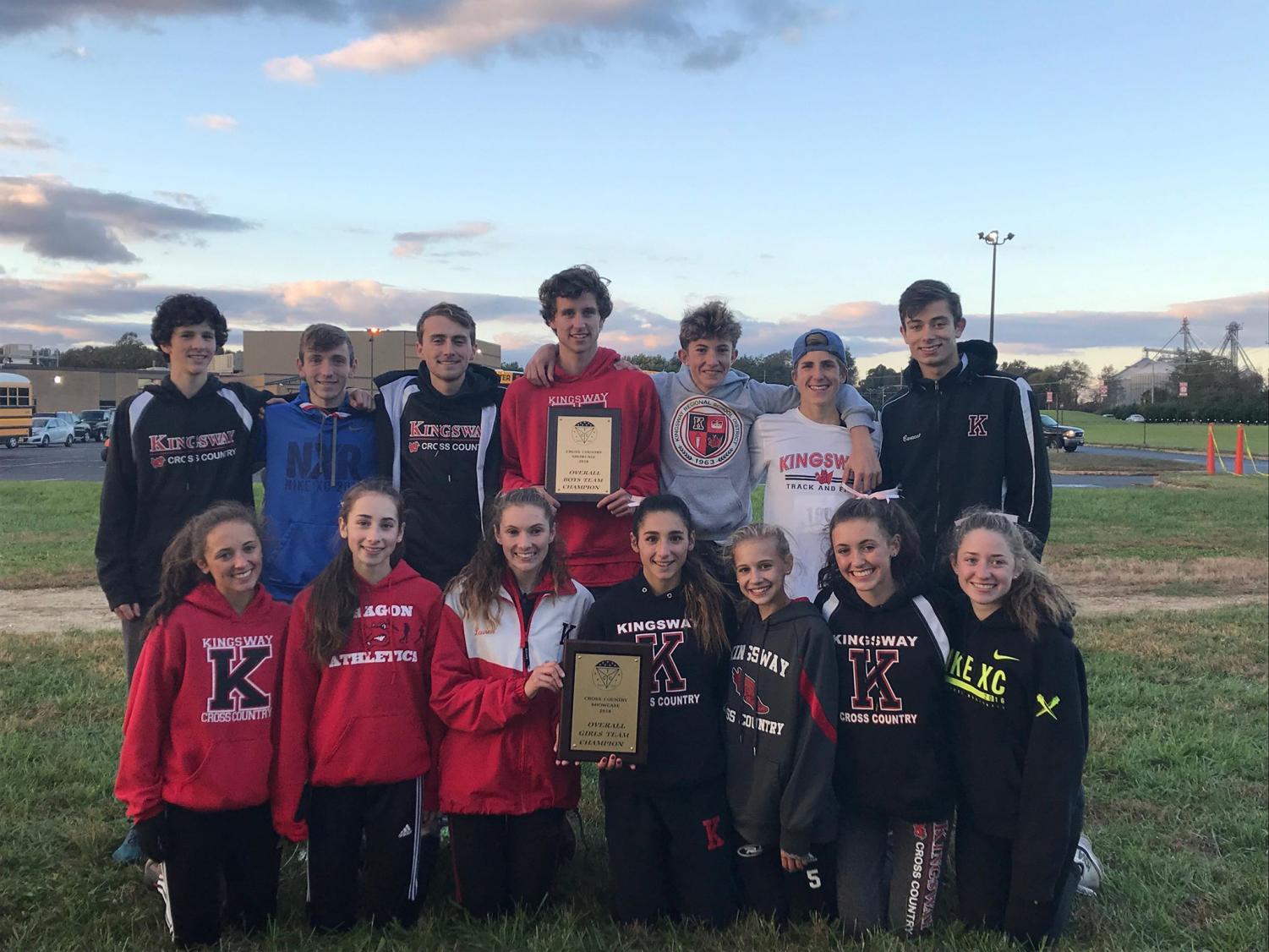 The Kingsway Cross Country Girls' team won the varsity and junior varsity races at Tri-County Championships on Wednesday, Oct. 24, and the Gloucester County Championships on Monday, Oct. 22.
The varsity girls scored 15 points at Gloucester County and 27 points at Tri-County, over 40 points ahead of the runner-ups at both races.
Reflecting on her team's success, Kingsway coach Caitlin Hess said: "it all starts with putting in the time. There are no shortcuts to success; everyone has to put in their fair share of work."
Notable performances were Ashlyn Burke, who won the Gloucester County race with a time of 19 minutes and six seconds, and Lauren Krott, who won the Tri-County  race with a time of 18 minutes and 50 seconds.
The runners now have their eyes set on the Sectional meet on Nov. 3, followed by the state championships, and then the Nike Regionals race, where they hope to qualify for Nationals.
 Lauren Krott's response to the challenges that face the team  was simply, "We just gotta pack it up in the front."
Check out the results at MileSplit below.
Gloucester County Champs:
http://nj.milesplit.com/meets/327556/results/618323/formatted#.W9Ong0tKjIU
http://nj.milesplit.com/meets/327556/results/618324/formatted#.W9On1ktKjIU
Tri-County Champs:
http://nj.milesplit.com/meets/327567/results/618649/formatted#.W9Oou0tKjIU
http://nj.milesplit.com/meets/327567/results/618673/formatted#.W9OpAktKjIU